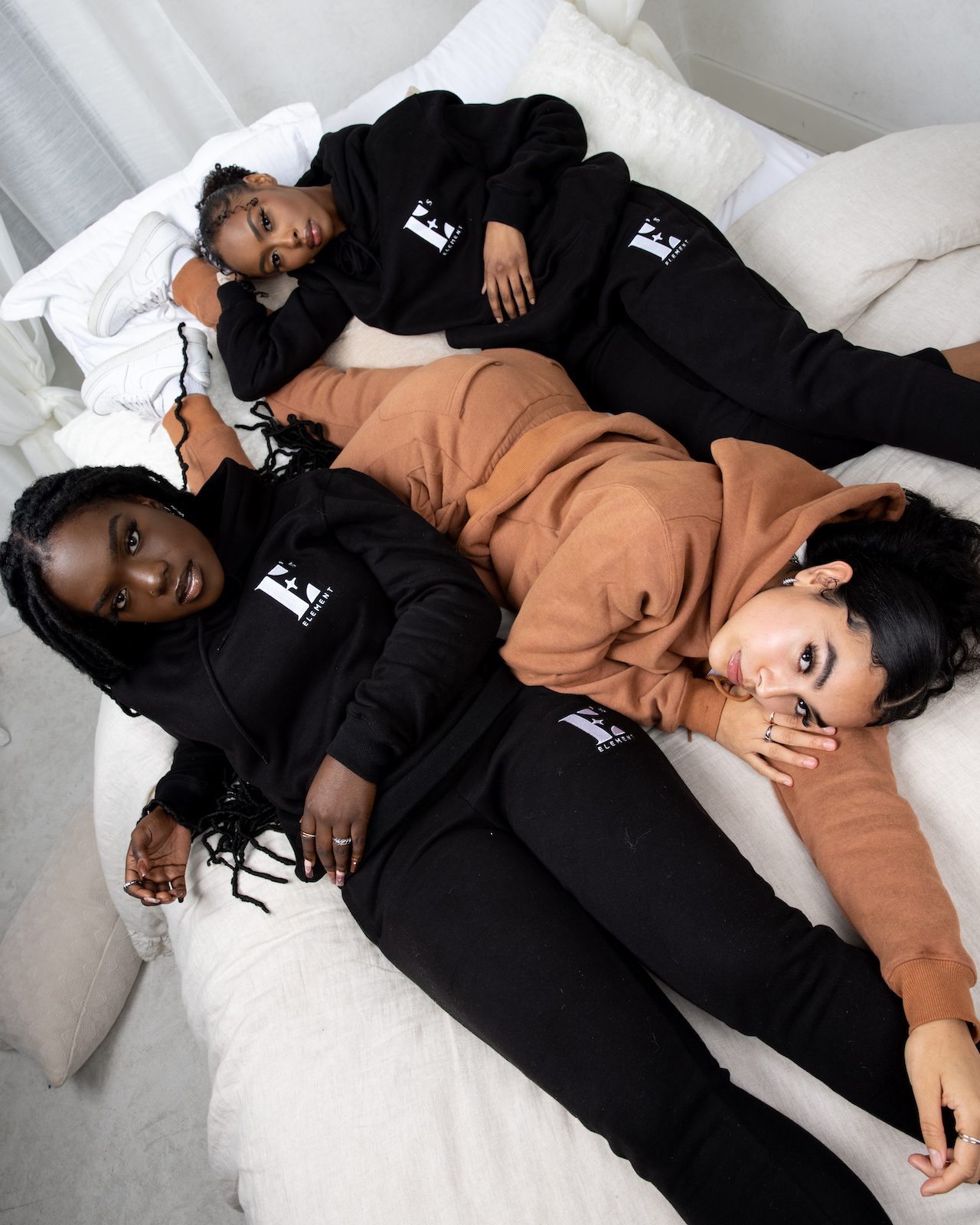 BLACK FRIDAY IS COMING
Okay, so you are really early for this, and E's Element definitely will be doing something huge for Black Friday considering this is our first one ever!.
Our site will be back on at 12am on November 26th.
JOIN OUR VIP LIST!
E's Element Values
Our commitment to exceptional quality is matched by our passion for designing a collection of pieces that cater to the needs of a trend-savvy customer!
Versatility
We pride ourselves on curating pieces that have a mix and match vibe to them. This way, our customers actually have the chance to curate multiple looks with similar items.
Quality Over Quantity
We are completely transparent when it comes to sourcing items for the brand. We have decided to take a sustainable approach when it comes to our jewelry. As for our leisurewear, we are a slow fashion brand that creates items in limited runs.
GET 25% OFF THESE ITEMS ONLY ON NOV. 26TH!
Plus free shipping!
E's Element Mystery Boxes
E's Element Essential Brown Sugar Sweatsuit Set
Ella Lava Ring Trio (Set of 3)
E's Element Essential Smoky Black Sweatsuit Set
The Emmanuela Set in Gold
The Emmanuela Set in Steel
Cuban Link Anklet
Ella Chocolate Velvet Set
Ella Anchor Cubic Zirconia Hoops
Ella Figaro Necklace
Thick Croissant Rings
Ella Lava Ring (Sold as Singles)
Cross Cubic Zirconia Huggies
Chocolate Face Mask
Rope Link Signature Chain
Double Band Stackable Ring (Upgraded)
Thick Croissant Stud Earrings
Ella Buckle Choker
Mauve Pink Face Mask
Smoky Black Face Mask
Ellina Heart Signet Ring
Cinnamon Face Mask
Platinum Double Band Ring
Criss Cross Cubic Zirconia Ring
Unisex Spiral Ear Cuffs
Spice Face Mask
Burnt Orange Face Mask
Coffee Face Mask
Plain Grey Cloth Pouch
Beige Pink Face Mask
Anti-Tarnishing Polish Cloth With Paper Envelope Packed
Ellina Ear Cuffs
Microfiber Jewelry Pouch
E's Element Key Chains (For Sale)